Pakistani Actress Sana Khan Dead, but Indian Media(IndiaToday) Killed Indian Sana Khan
In the race of getting traffic through online journalism, India's top gun Media Company-IndiaToday did a job that is unforgettable to Sana Khan, either for Sana Khan who is still alive in India or from the saddened family of Sana Khan who died in Pakistan.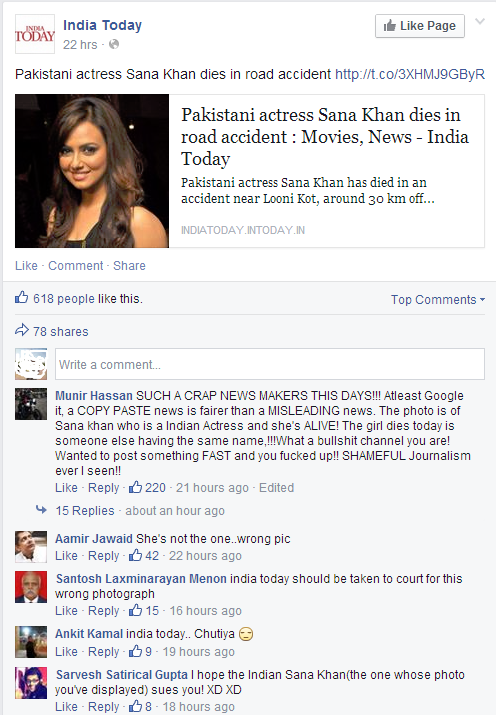 Above is the screen capture of India Today's Facebook wall which clearly shows what they are trying to achieve and what they get in the response of the post that was done hasty.
Following the misinformation posted by IndiaToday, people started posting images of Indian Sana Khan in response to the death of Sana Khan from Pakistan.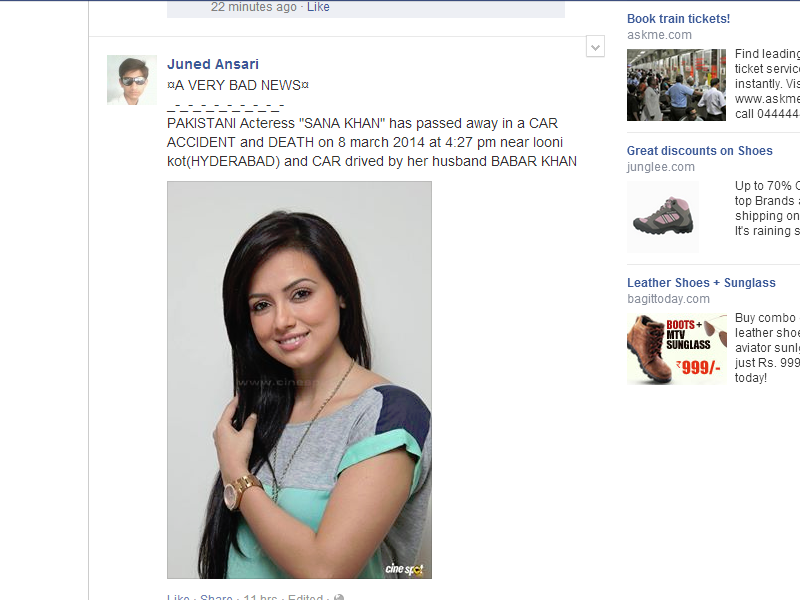 Some, even posted photo of Sana Saeed Khan a child artist of Kuch Kuch Hota Hai, and side heroine of latest movie Student of the Year movie.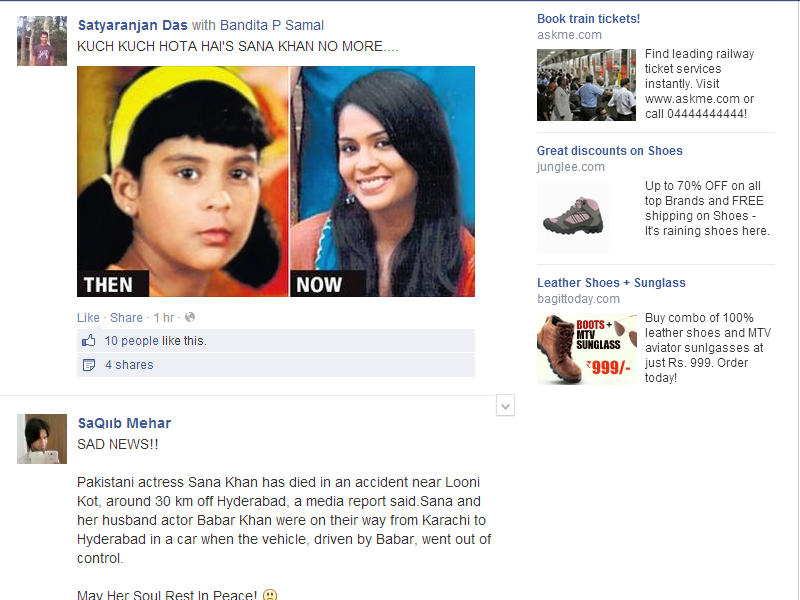 In actual, Babar Khan and Sana Khan, both from Pakistan had an accident in Hyderabad, Pakistan. In the deadly accident, Sana Khan died on spot while her husband Babar Khan is recovering in hospital.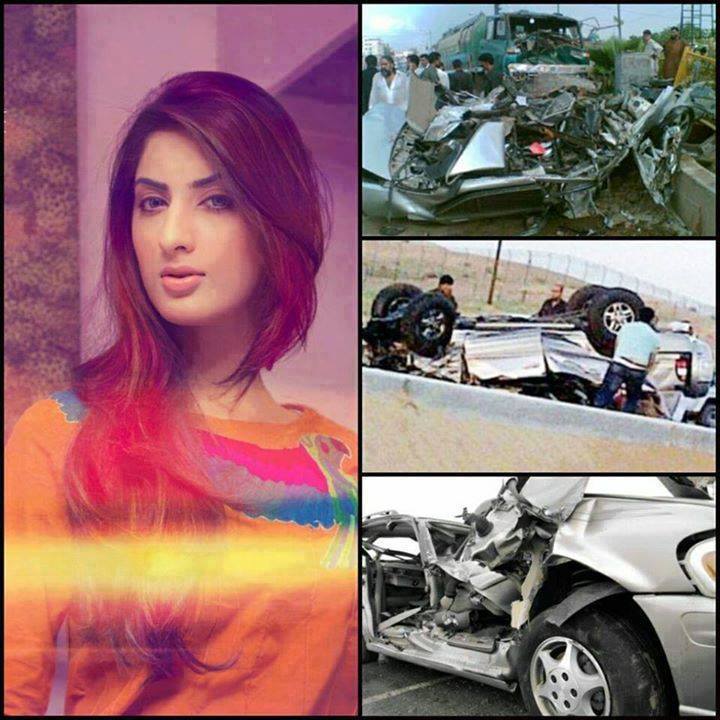 Babar Khan, husband of Sana Khan still Recovering.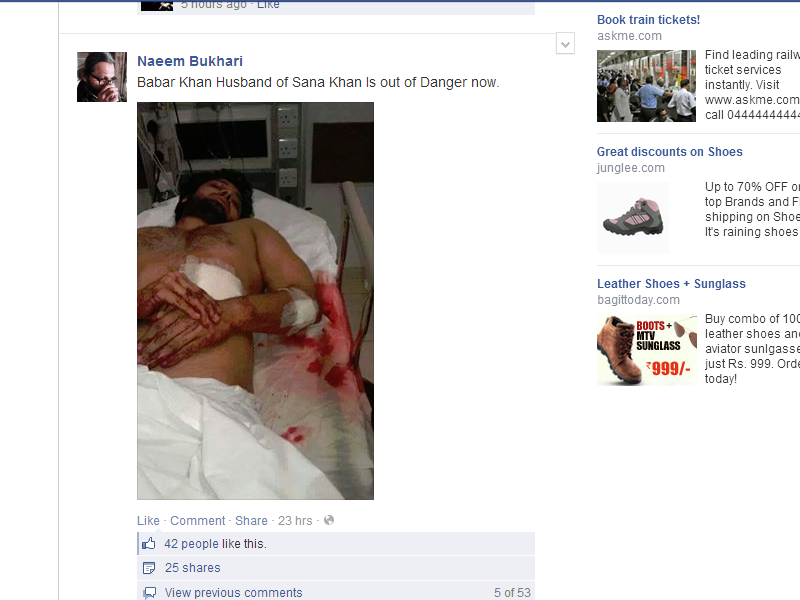 Google Knowledge Graph too Killed Indian Actress Sana Khan
Update: Google Knowledge Graph, that copy details from Wikipedia also Killed the Indian Sana Khan. The date of death is set to March 7, 2014, Kotri, Pakistan

Here, look yourself: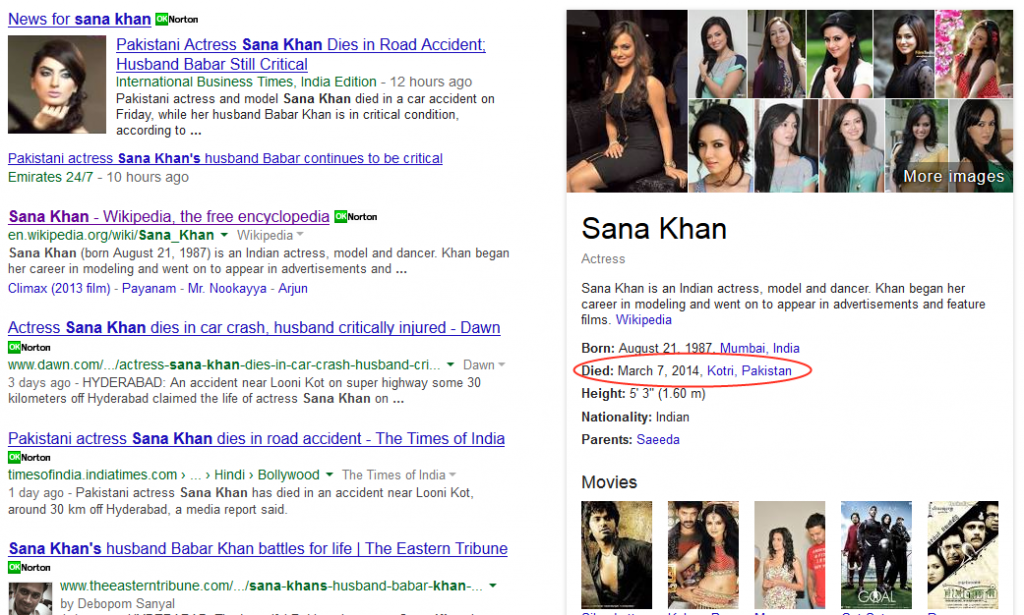 Google Knowledge Graph too Killed Indian Actress Sana Khan